Here are my top 9 creative 404 error pages by Boston-area public services, museums and public media organizations that deserve props, be it for the design concept or the copywriting, in making these pages more personal and thoughtful because sometimes website downtime or a user landing on a page that doesn't exist can occur. And, when it does, their experience can be pleasant.
I also included other public radio / media not tied to Boston as well because it's my current work bubble. Kudos to the following for giving me a chuckle and inspiring me to get crackin' on customizing my own: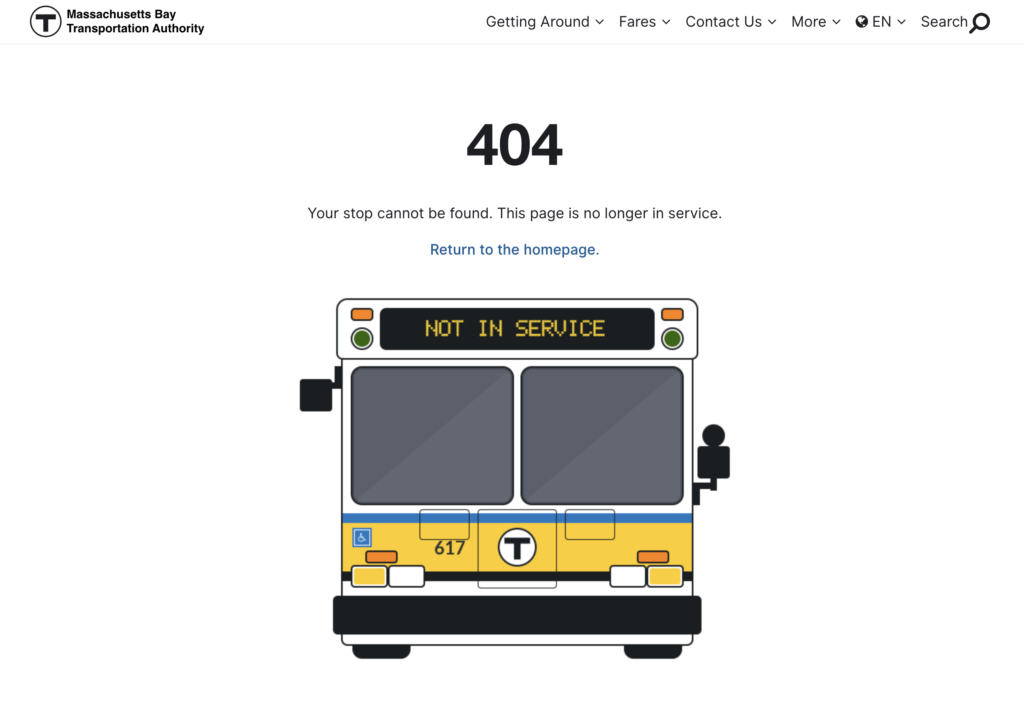 Oh, the MBTA. Everyone and their mom have a lot to say about the "T" – the delays, service, and other public transit issues. Regardless of where you may stand, you have to give it up for their 404 error page with a not-in-service bus with blinking hazard lights. Who's the genius or geniuses who came up with the concept? I want to know!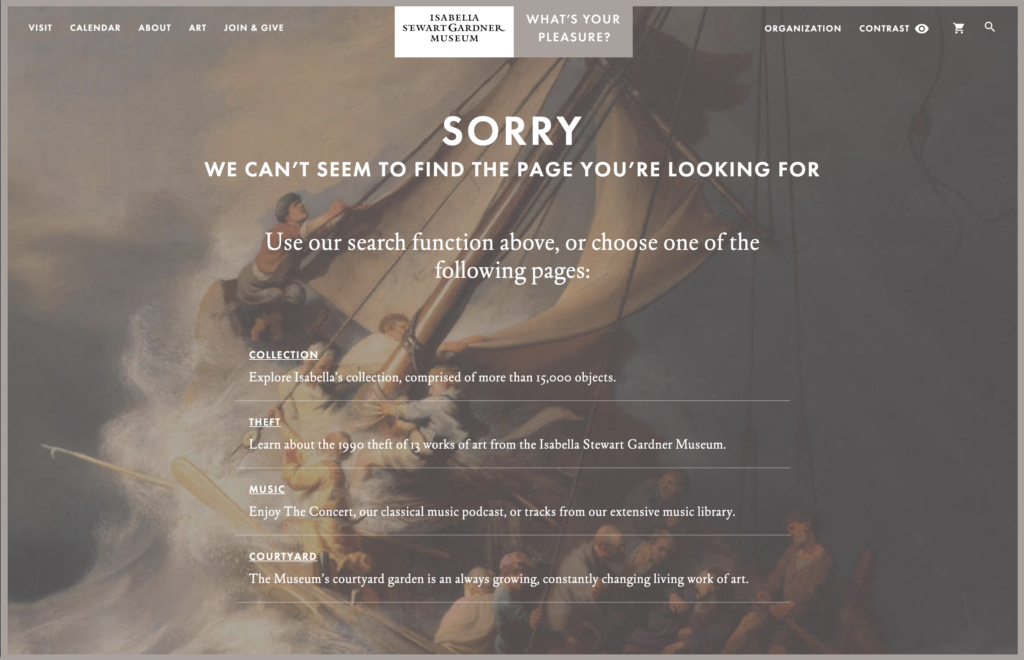 As I waited for the 404 error page to pop up, I was waiting for a reference to the Isabella Stewart Gardner Museum art heist and I was not disappointed. The entire background features one of the missing artworks, "Christ In The Storm On The Sea Of Galilee," by Rembrandt Van Rijn. If you want to learn more about the single largest property theft in the world, check out the Last Seen podcast.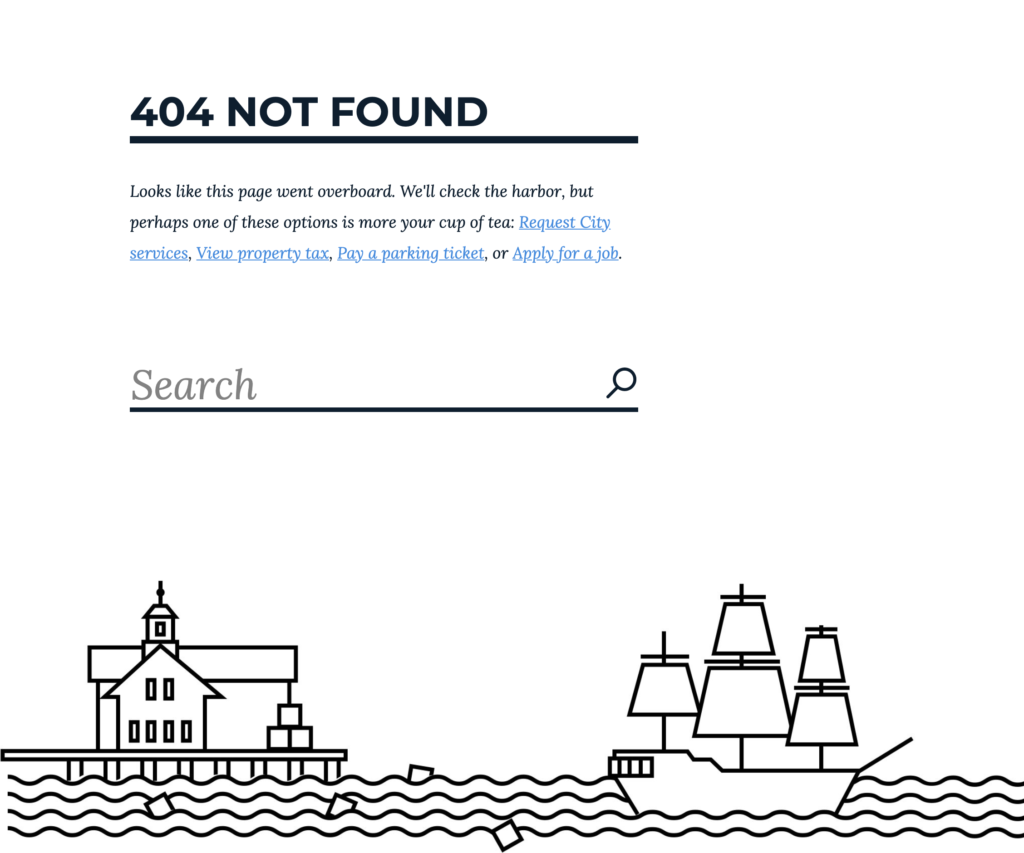 The City of Boston website overall has great style and branding which carries through to their 404 error page. I appreciate the nod to the Boston Tea Party in the cheeky copy and illustration.

The New England Aquarium's 404 error page is so cute and definitely has their audience in mind by featuring a clown fish, aka Finding Nemo. Bravo, bravo!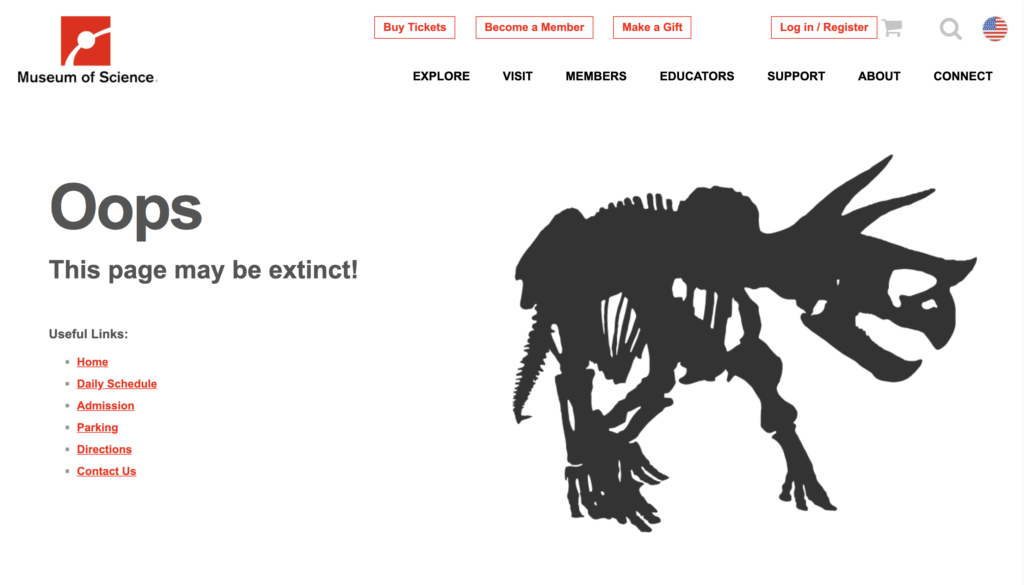 The Museum of Science, Boston's 404 error page featuring a dinosaur skeleton paired with extinction copy is…beautiful.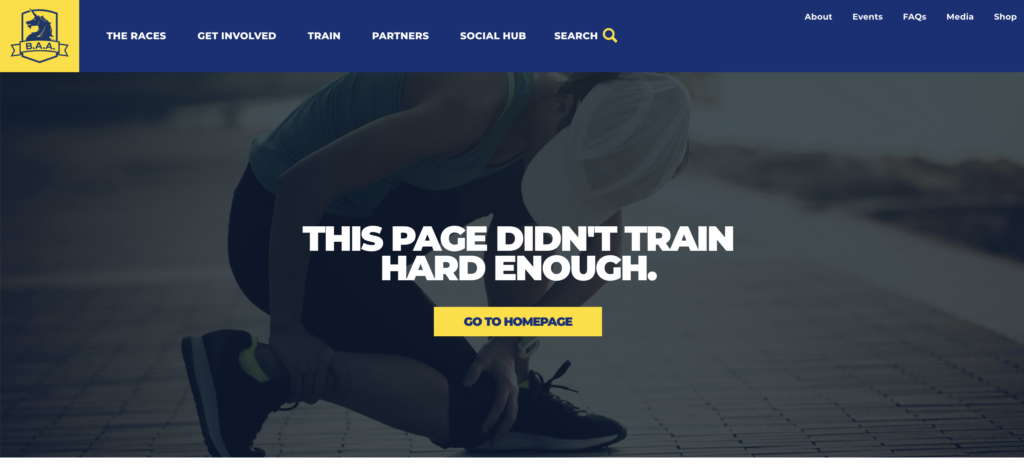 The B.A.A., aka Boston Marathon, has a great 404 error page expressing the pain the user probably feels when they hit a non-functioning URL but definitely placing the blame on the page itself. It's not our fault, it's the page's! Fantastic image used to pair the copy!
Here are the honorable mentions. Although, not part of Boston specifically, they are part of the public radio / media ecosystem of which I keep my eyes on these days.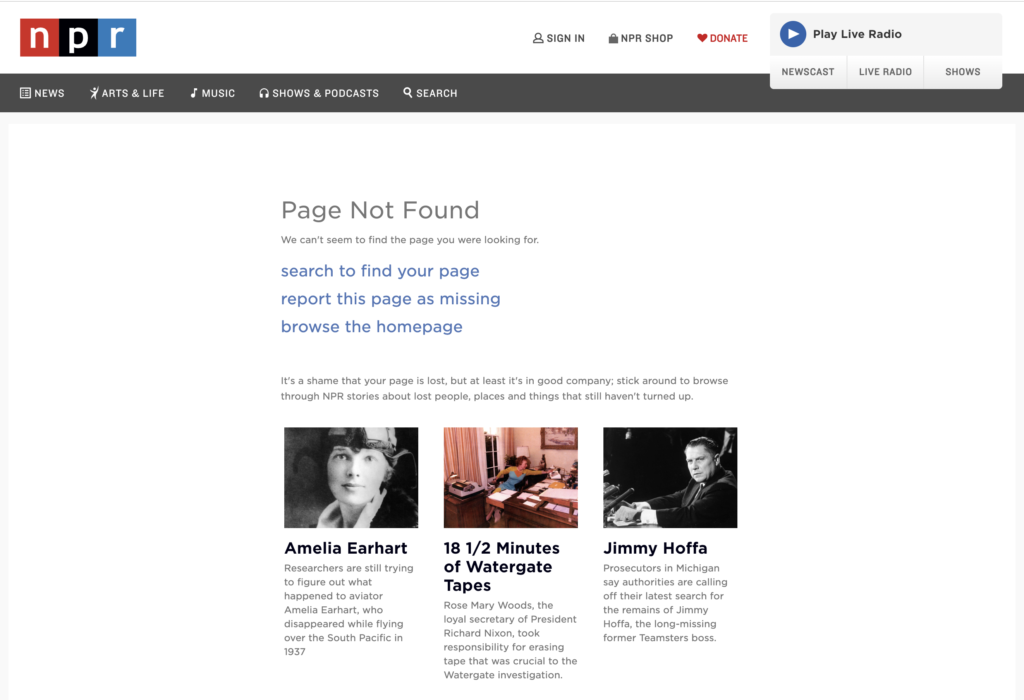 NPR incorporates news stories into their 404 error pages but with more personality and attention to detail by featuring stories about lost people, places and things. Brilliant.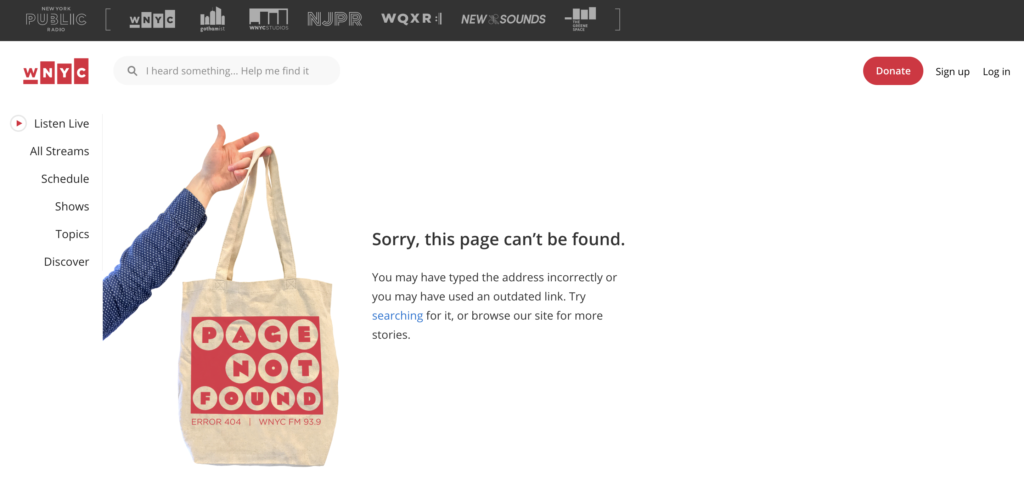 Dear WNYC, I like what you did there with the tote bag. Public radio / media are all about the tote bags. You'll hear of them most likely during on air fundraisers.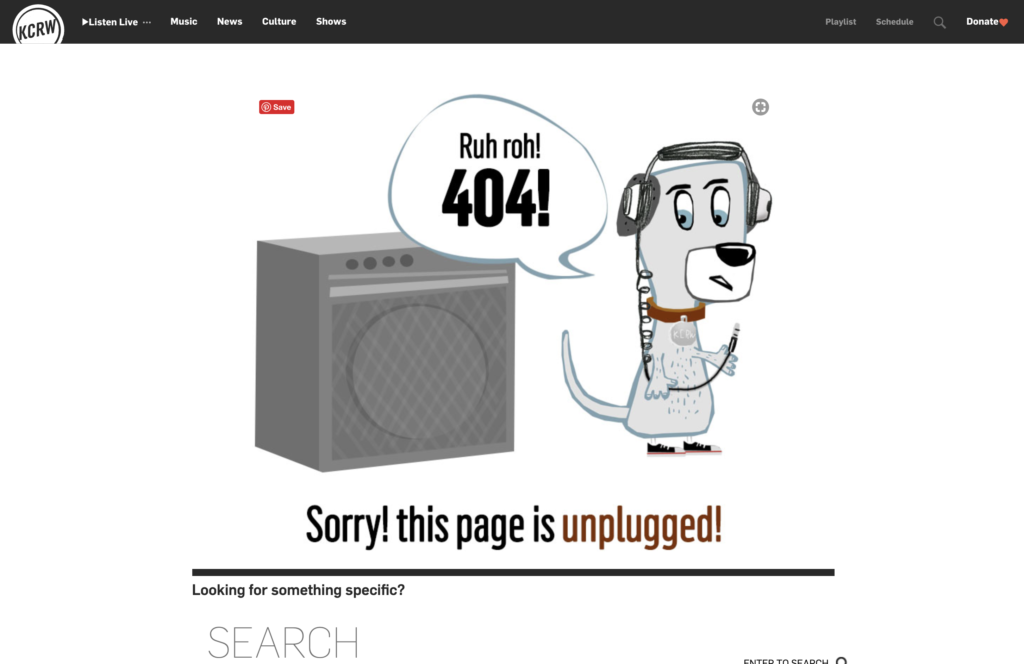 KCRW's 404 error page features a cute illustration and an unplugged headphone.
So, what did you think of this round-up? Are there any that I may have missed? If so, send me a tweet @hellolillianlee!