This is a direct mail piece that promotes a car donation program in support of WBUR, Boston's NPR News Station. I updated the design to give it a classic fall new england vibe – the added addition of "Boston" on the licensed plate was a nice touch.
I didn't want to feature any specific, real world car and instead focused on finding an image of a toy car to give a little bit of whimsy and interest.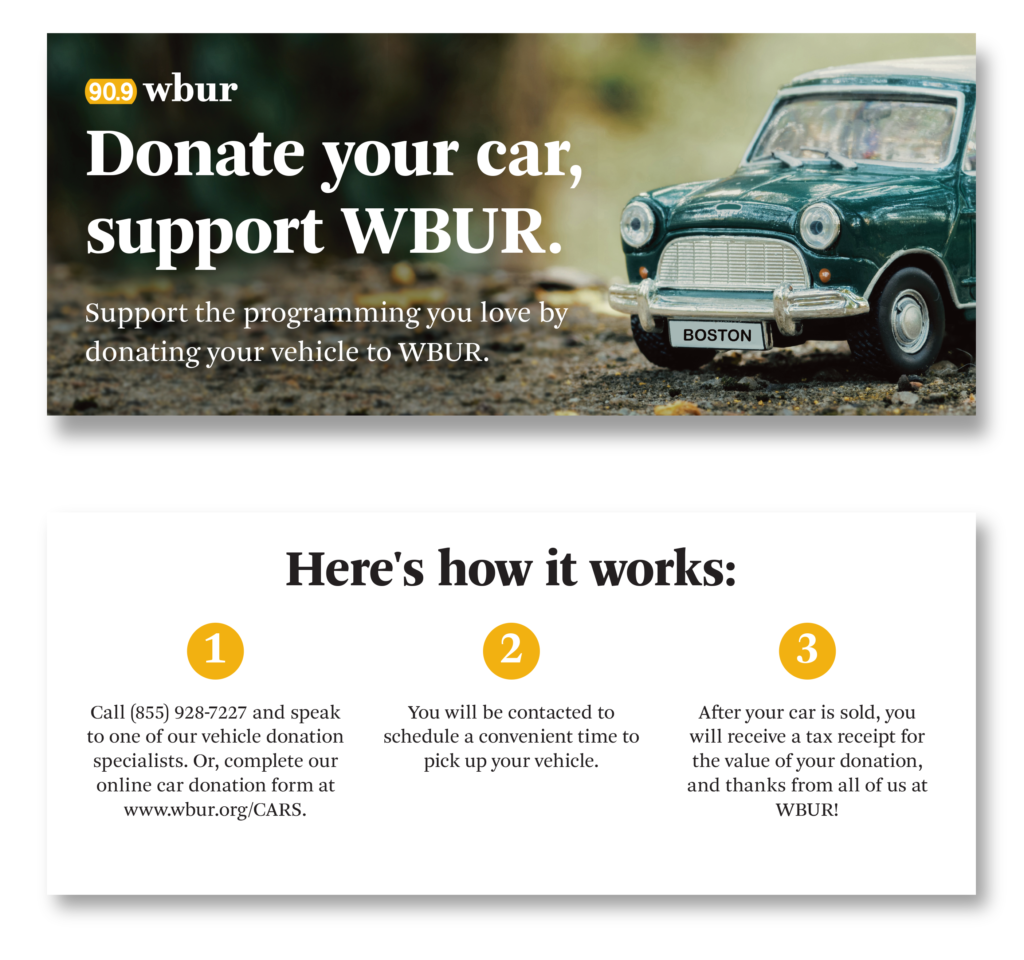 For the back of the buckslip, I wanted the information to be as clear and concise as possible. It's easy to donate your car in just three easy steps.
I will say that when I sent the file off to the printer and he told me that he liked the design vs an acknowledgement that the file was received, it made my day.
(2020, WBUR)