Here is my everyday background during my morning Zoom meetings.
Of all the spots in our tiny apartment, this corner just happens to have the best lighting – cat tree with dangling mouse and special appearances by our cat Selina Meow-er.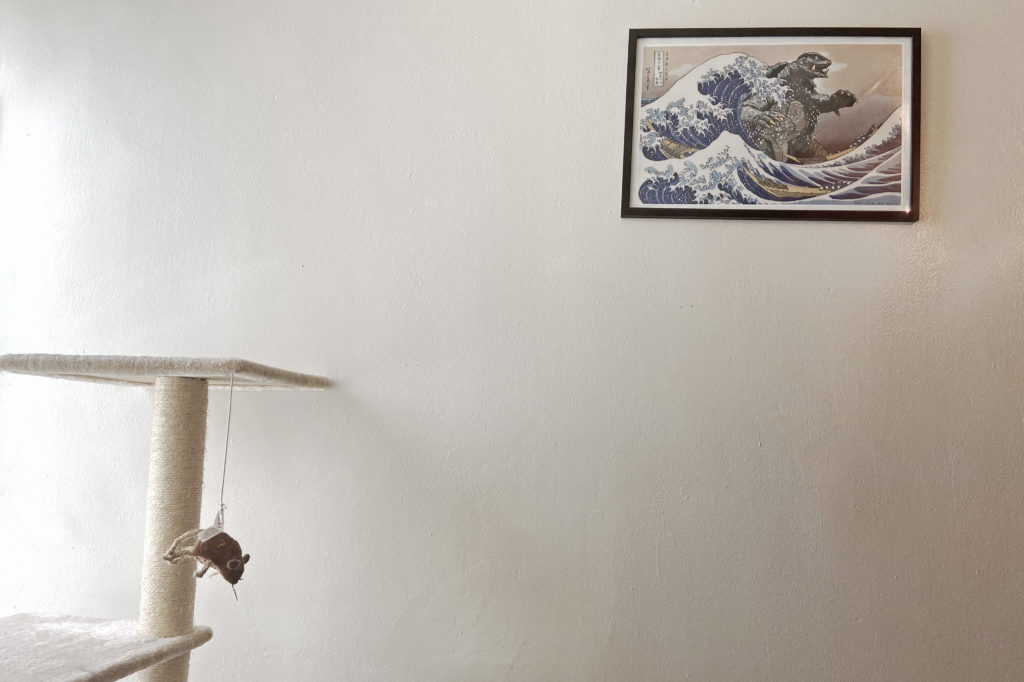 Check out my previous post about Zoom backgrounds where I document the fun ones I've used.
And, if you're searching for links to fan favorite backgrounds, I have a few links below:
Others can be found with a quick search on Twitter.