Because of the pandemic, this year's Adobe Max creativity conference was free and available to all.
There were so many great panels, sessions and talks which are still available and which I'm still going through. But, the sessions that I gravitated toward most focused on the creative process just because I'm in a rut at the moment.
Here are some of the key takeaways from talks by: Lauren Hom, Ava DuVernay and Awkwafina: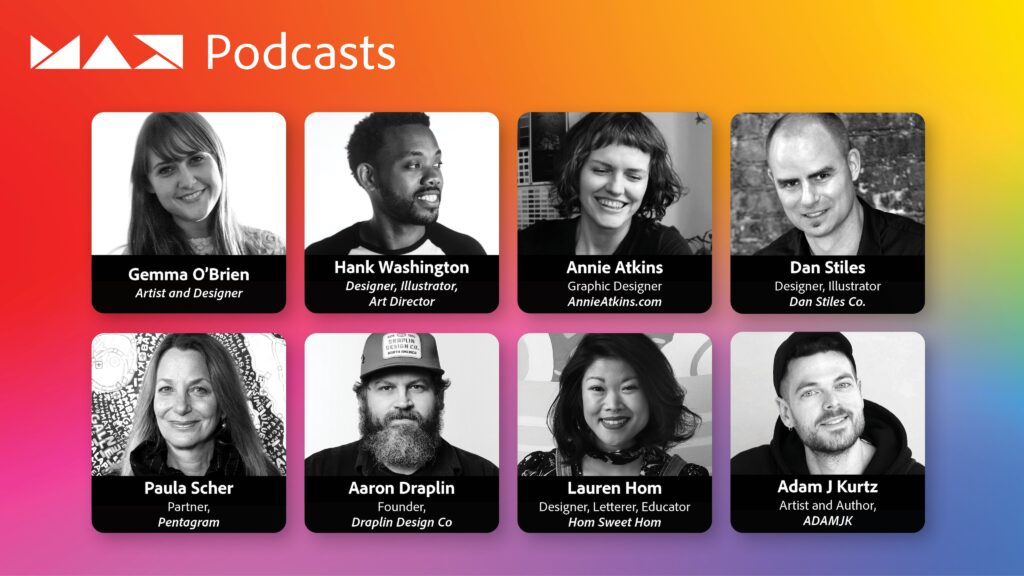 Designer, letterer, and educator Lauren Hom shared some great suggestions on how to find your creative voice – not in some abstract way which tends to happen in talks (i.e., most say, "find your passion"…but, how exactly?). She gave some concrete examples, like check out what you're always looking at on IG, Youtube and etc because those interests can inform your art & design…and develop your voice.
On finding your style and brand
"Overthinking is the enemy of creative flow."
"All of your interests, and your thoughts and your experiences are the things that are gonna build up your overall creative voice."
"Your creative voice is your garden bed."
"I make art that my friends need to hear or I need to hear."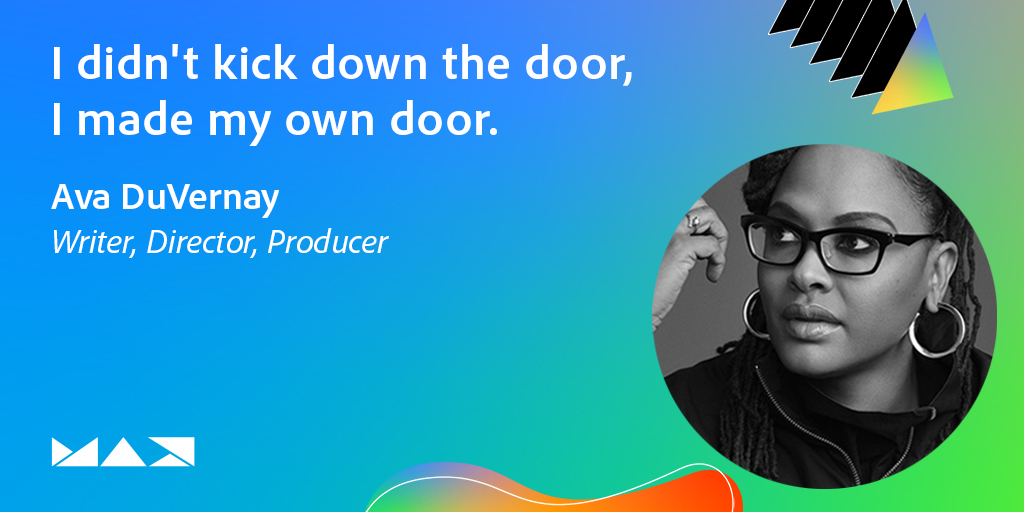 Ava DuVernay is an inspiration in forging her own path as well as creating works and projects that support and lead the way in social justice. Her films 13th and Selma should be required viewing.
On inclusivity
"There's a lot of performance of empathy. But until you are applying rigor to your feelings and ideas and putting structure and systems around them, then it's a little disingenuous. We act like it's brain surgery – like there's panels and there's books and there's symposiums and there's summits and there are specialists and there are whole departments and it's like, really? If you're sitting in the room and everyone looks like you, then you're a part of the problem because you're participating in that and allowing that to happen. It's not earth shattering as to how we do it. Open the door and let people in. And if you're not doing that, then why are you afraid of opening the door?"
On opportunity
"I didn't kick down the door, I made my own door."
On finding success later in life
"We can create spaces for ourselves and we can find our own sense of success and achievement within that."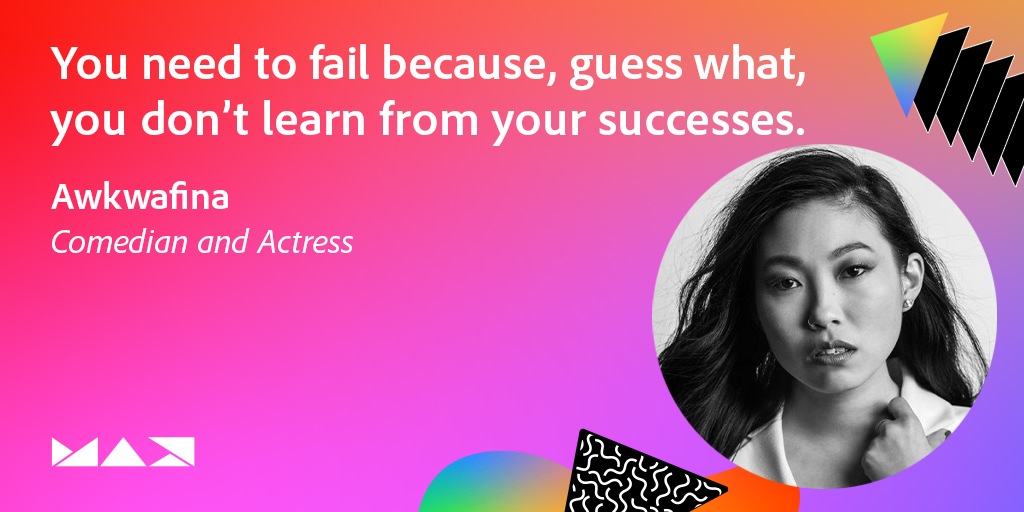 She's the Asian American representation I needed but never imagined possible. Her being her authentic self and the struggles she faced to get to where she is illustrates what's possible as well as lessons.
On just doing it
"If you're not putting anything out there, you're fulfilling your own prophecy of failure."
"Press the publish button and you're good."
Other talks that I found inspiring:
I'm looking forward to playing with Adobe After Effects and Dimension in the days to come. Until then, I'll be checking out Adobe Fresco to see how it compares to Procreate.