For the past few years, I've been working closely with the WBUR development team on their holiday greeting cards thanking donors for their support. 
Each illustration project has been different stylistically but the themes of thanks, the fall season…and turkeys, for the most part, run throughout – I've gotten pretty good at drawing turkeys.
This year, we highlighted a New England farm, which was a great opportunity to use the farmhouse / barn to add decoration elements like the stars and WBUR. 
Last year, we wanted to highlight fall colors of the trees and the pumpkin patch pilgrimage.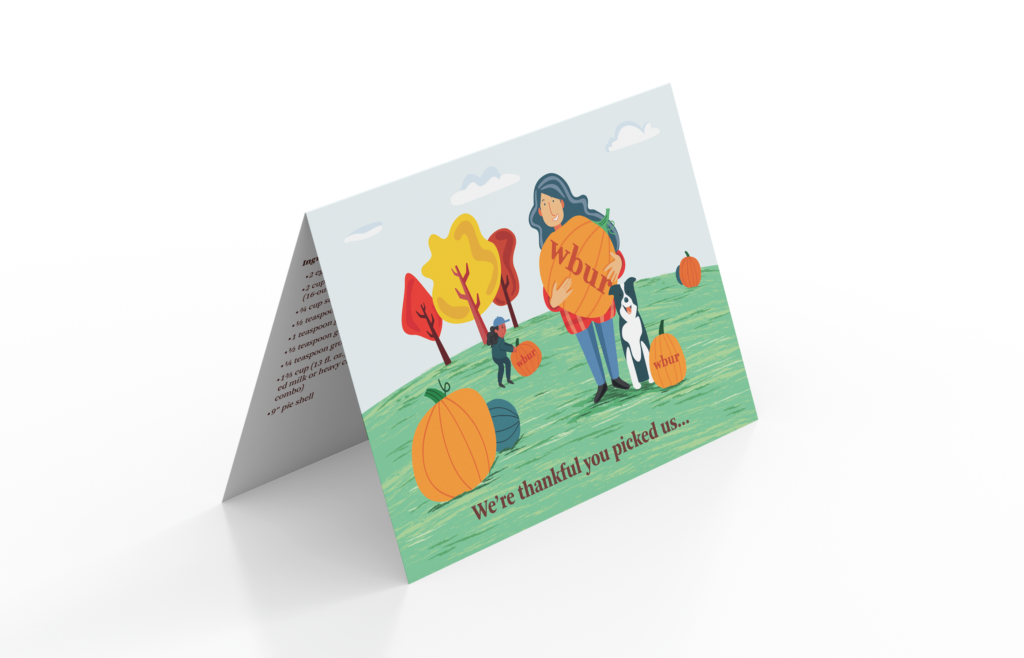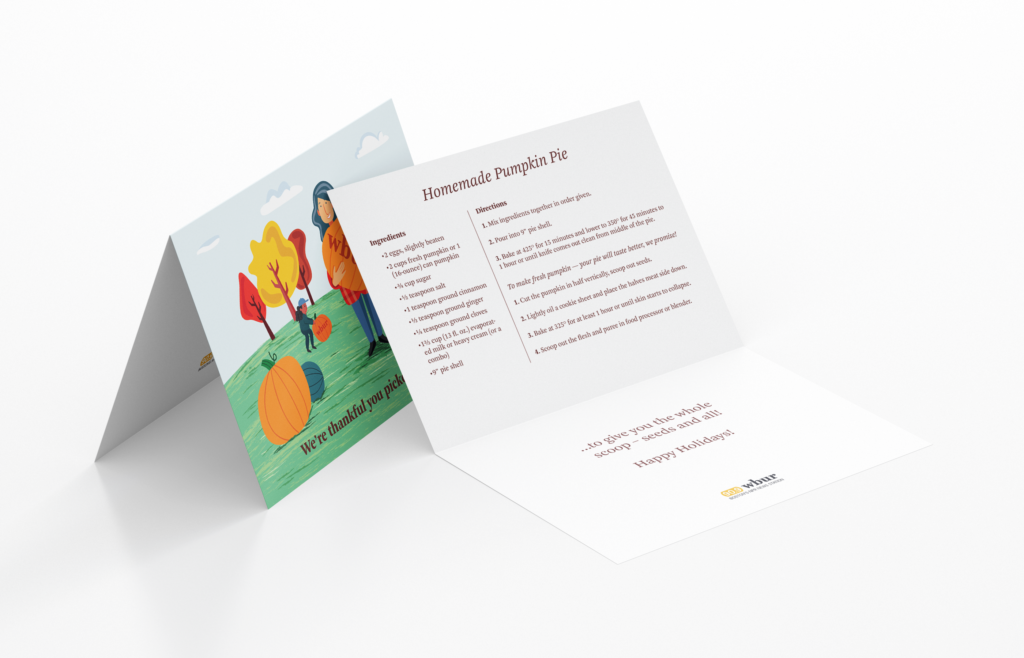 More holiday greeting cards from years past:
An illustration of a flock of turkeys with decorative leaf elements and playful letters.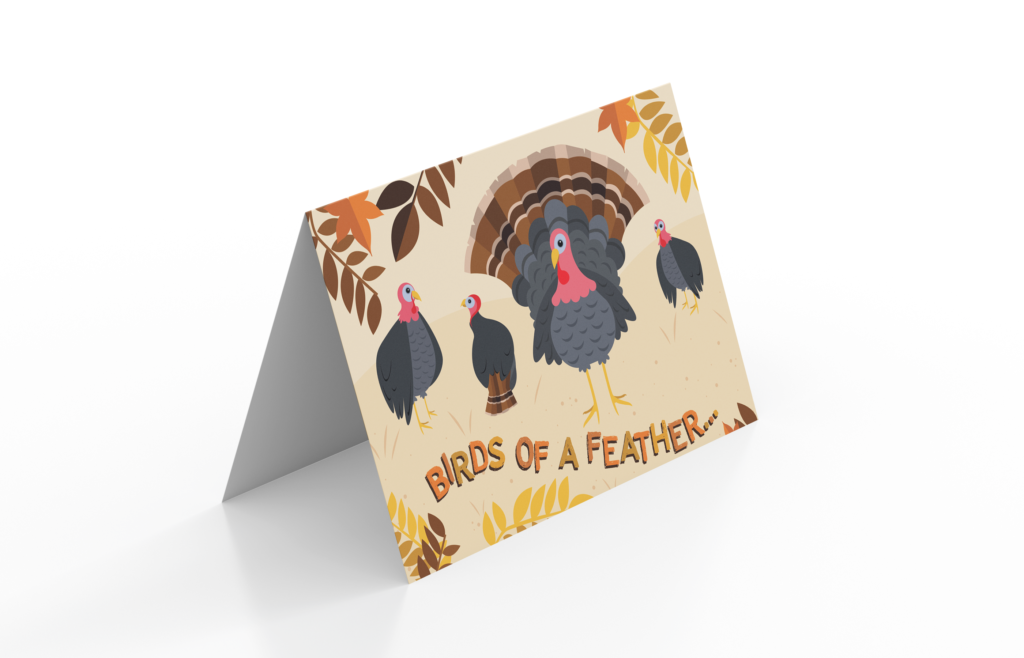 This illustration was inspired by the style of The New Yorker cartoons.