For the 2019 WBUR Fall campaign, I really wanted to create some special products that a Boston public radio listener would love and appreciate.
From waking up in the morning and getting that first sip of coffee in from a light weight camper mug expressing what your priorities are to stowing groceries and whatnot in an eco-friendly, canvas tote bag emblazoned with "Boston public radio" in the classic plastic 'Thank You' bag style I hope that our public radio supporters will enjoy these tokens of thanks for making independent journalism possible.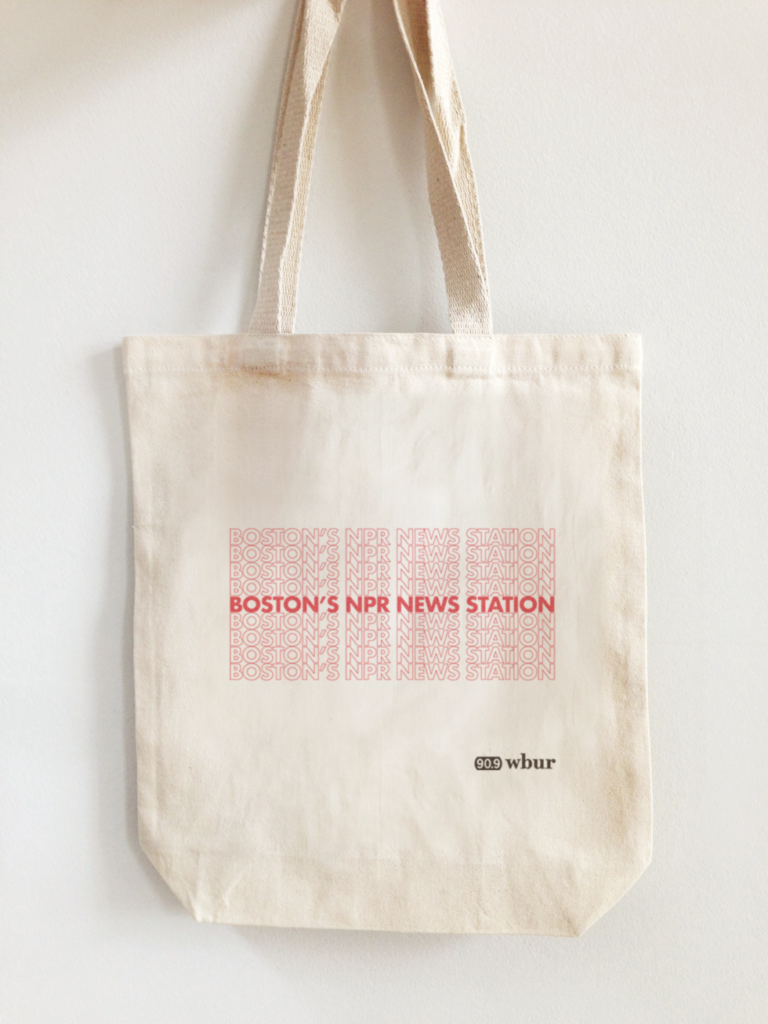 I had fun with the creative direction. Quite honestly, I worked on ideas that I myself wanted. So, it was an added bonus that they were well-received.
Support WBUR and rep some of this merch (while supplies last).