In 2011, Mimoco teamed up once again with the FriendsWithYou Art Collective for a set of blind box MIMOBOT USB flash drives.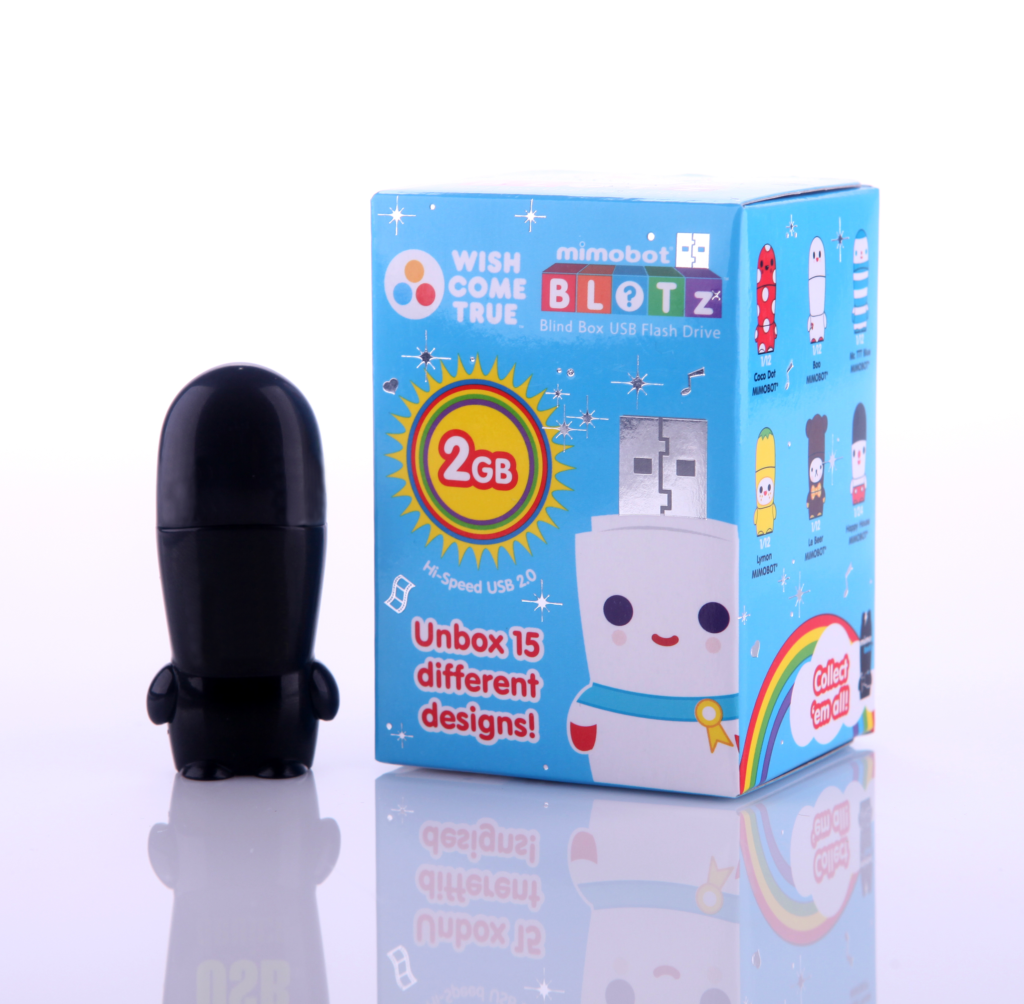 Working on both the box & packaging display was a blast because the bright & cheerful color palette was fun to work with and I got to play with silver foil highlights – which brought the USB plug and starry pattern to life.
Check out an unboxing video below:
unBLOTzing at Macworld from MIMOBOT & mimoZine on Vimeo.
(2011, Mimoco)