During the COVID-19 pandemic, MAPC's Arts & Culture and Public Health teams partnered with local artists and designers to produce creative, culturally resonant communications about COVID-19 and vaccinations.
I was one of nine artists and artist groups awarded a grant by MAPC to create materials encouraging under-served communities to get vaccinated. A series of communications materials were created in 2021 and then updated in 2022 to reflect updated COVID safety advice, including getting booster shots and wearing high-quality masks.
My work for this project centered on the Cantonese/Hong Kong slang 加油! Add Oil! to be the rallying cry for the community to get their vaccine and to stay safe. It's a phrase that basically means to keep going and to not give up. I created a series of comics, animated gifs, prints, and web graphics designed to connect to the Chinese immigrant community.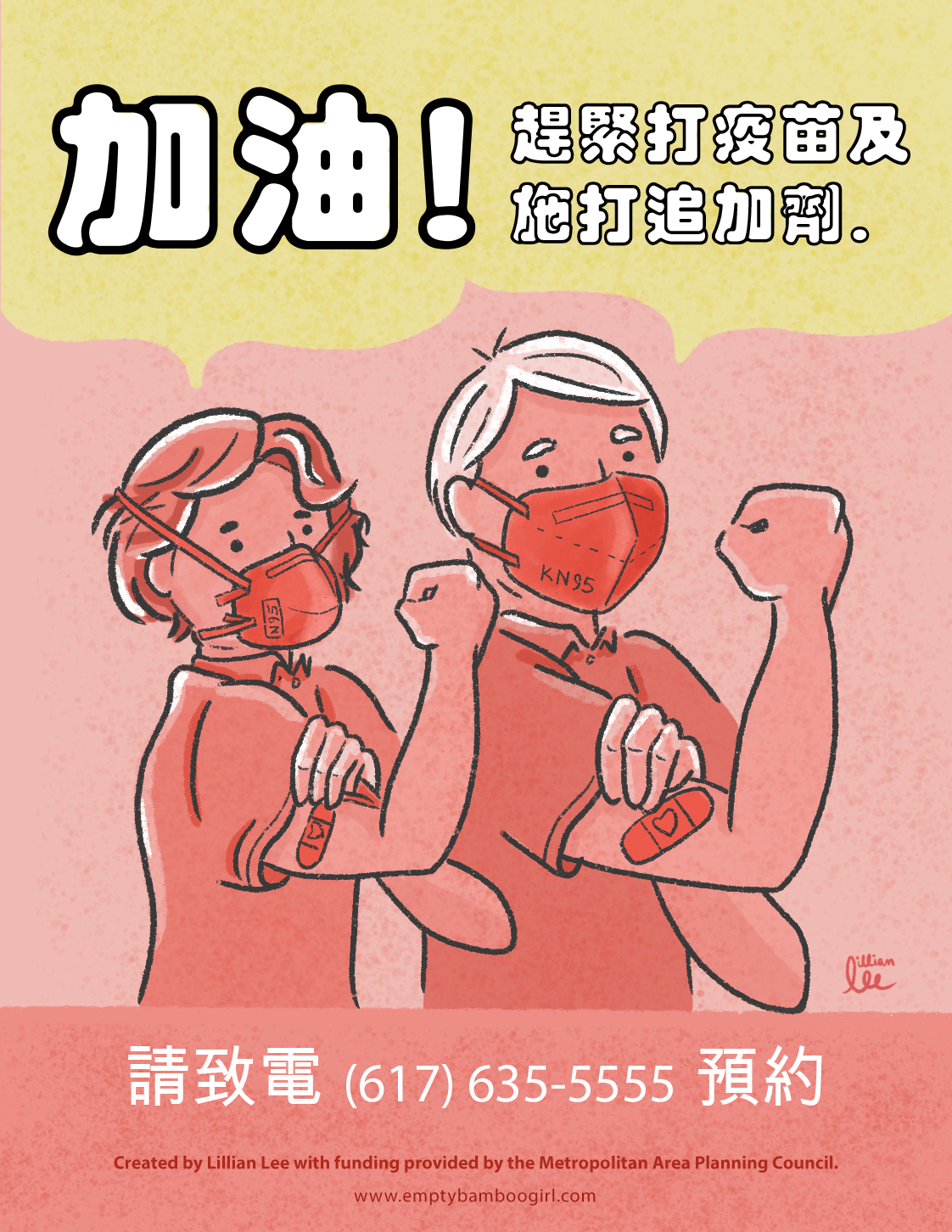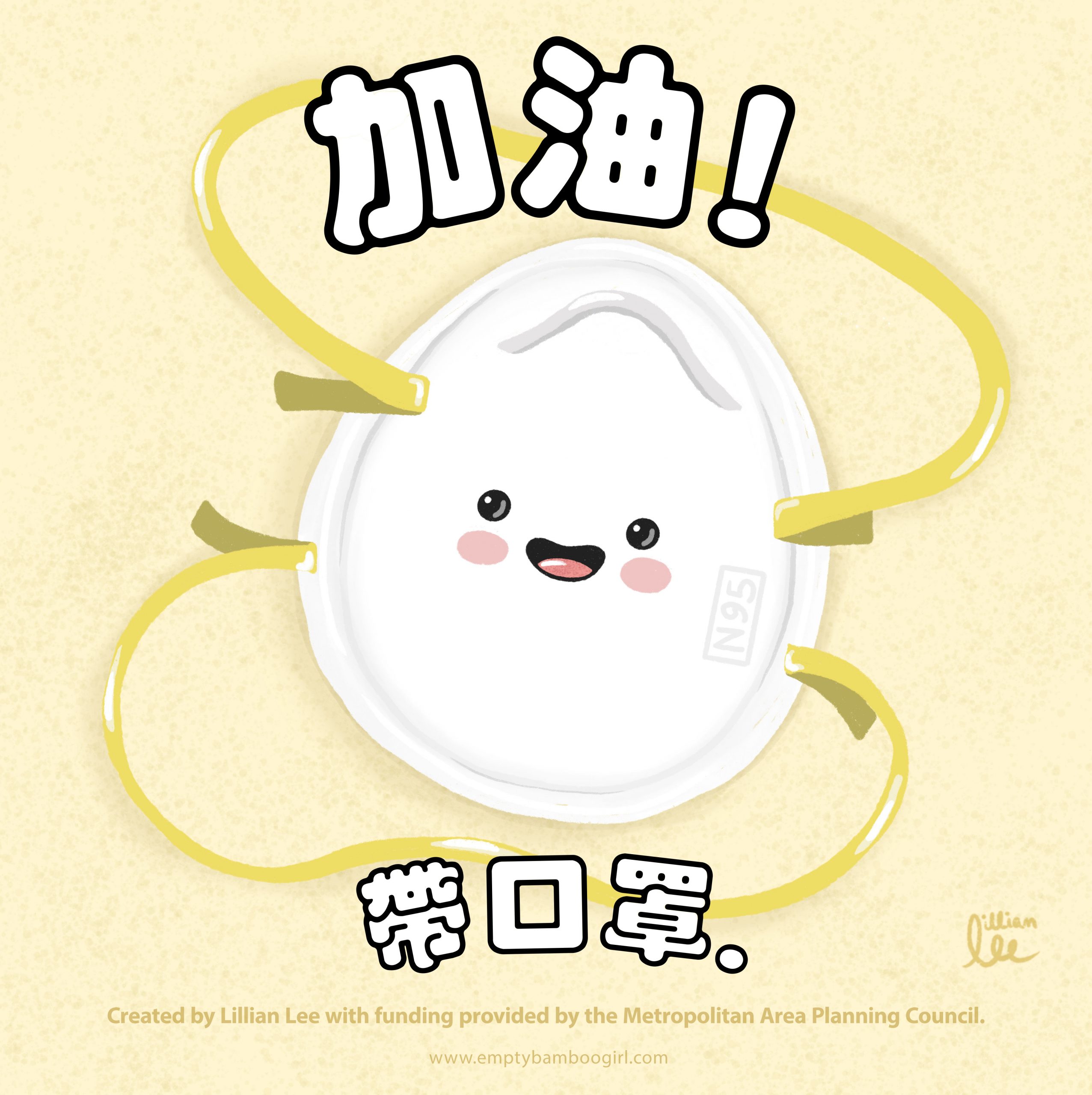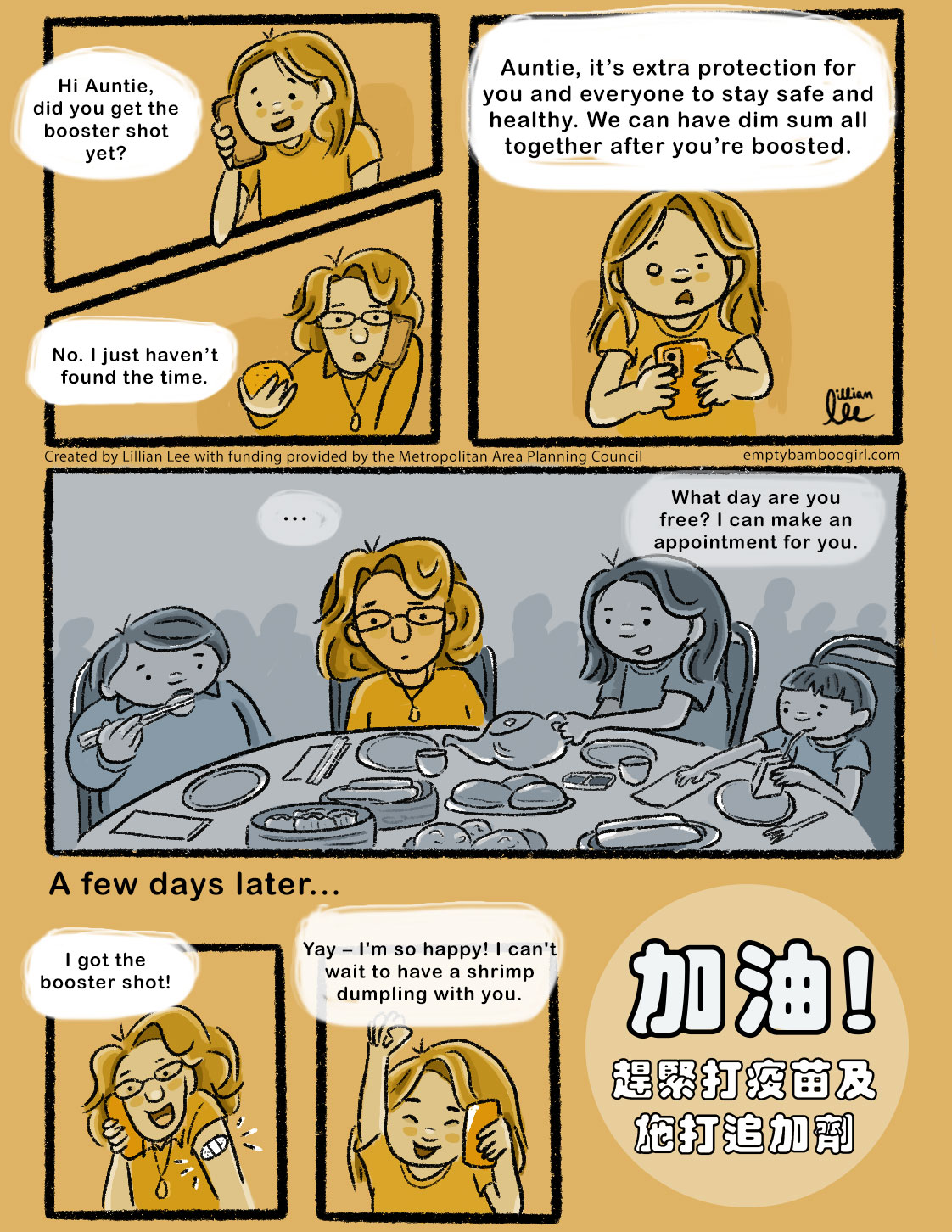 More about the project: