It's exciting to keep pushing the design, aesthetic and appeal of WBUR branded thank you gifts. With each campaign, the ideas and execution have gotten better and better thanks to a process that values the expertise of each team member.
For the Spring campaign, old school wired earbuds and headphones are the central theme that run throughout the collection.
ECO Tote Bag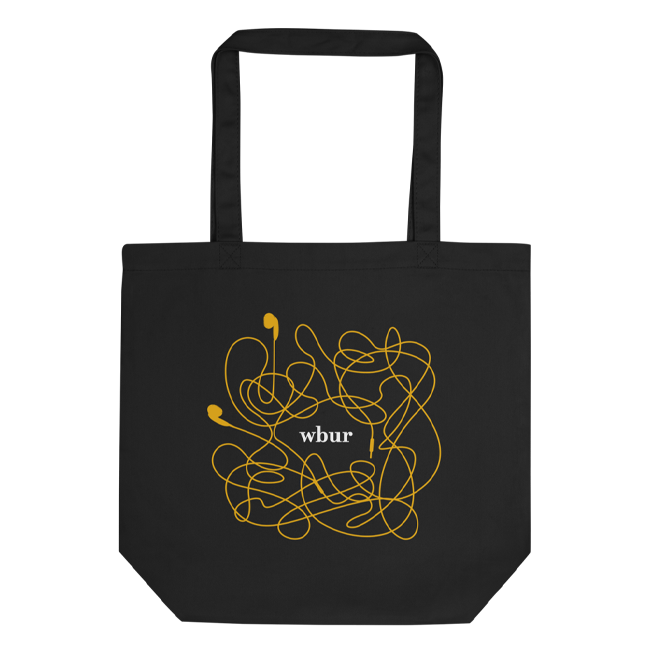 A black canvas bag featuring tangled earbuds, which is something you'd find at the bottom of a tote bag so why not showcase it? This design encircles the WBUR logo in white.
Tee Shirt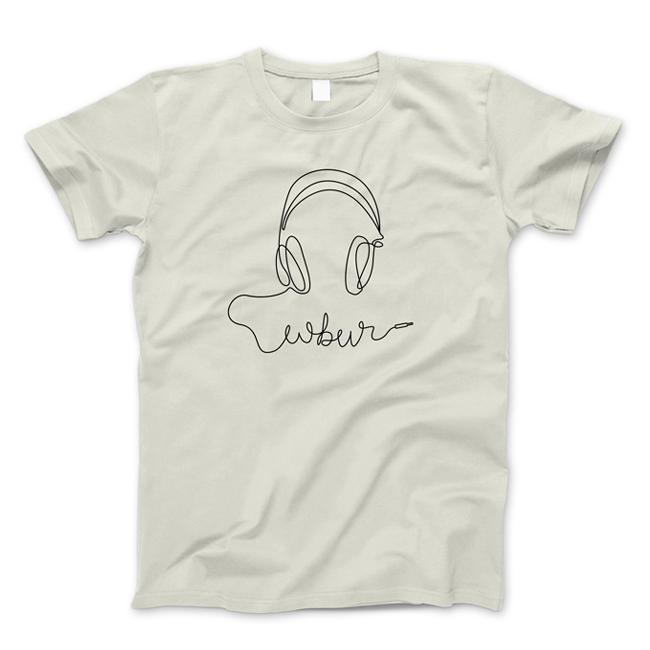 This single line drawing of a headphone with wire spelling out "WBUR" is my favorite only because it was the most challenging. Knowing how much detail to keep or not keep was a balancing act. It may look simple, but I'm really happy with how everything flows together – how the line work easily integrates with the lettering of WBUR so that it's one cohesive piece. It's a nice contrast to the texture and frenzied movement of the tangled earbud design of the tote bag.
Water Bottle
A bright yellow and white water bottle featuring an abstract take on the earbud pattern while incorporating elements from the single line work of the headphone illustration. This ties everything together by playing with the wires while incorporating lettering seamlessly.
---
The entire collection started with a few design concepts that we didn't end up using. The tangled earbuds illustration was something that came together at the 11th hour. From there, we worked on ways to play with the idea rather than repeating it.
This is what I enjoy about design – coming up with ideas and then collaborating with others to make it go further.
Some designers may not enjoy the feedback experience, but I actually do. I want to make sure that every avenue is explored, especially ones that I hadn't considered.