WBUR celebrated Mother's Day this year with something unique – a public radio audio card featuring heartwarming, sincere and funny messages from some of WBUR's favorite hosts.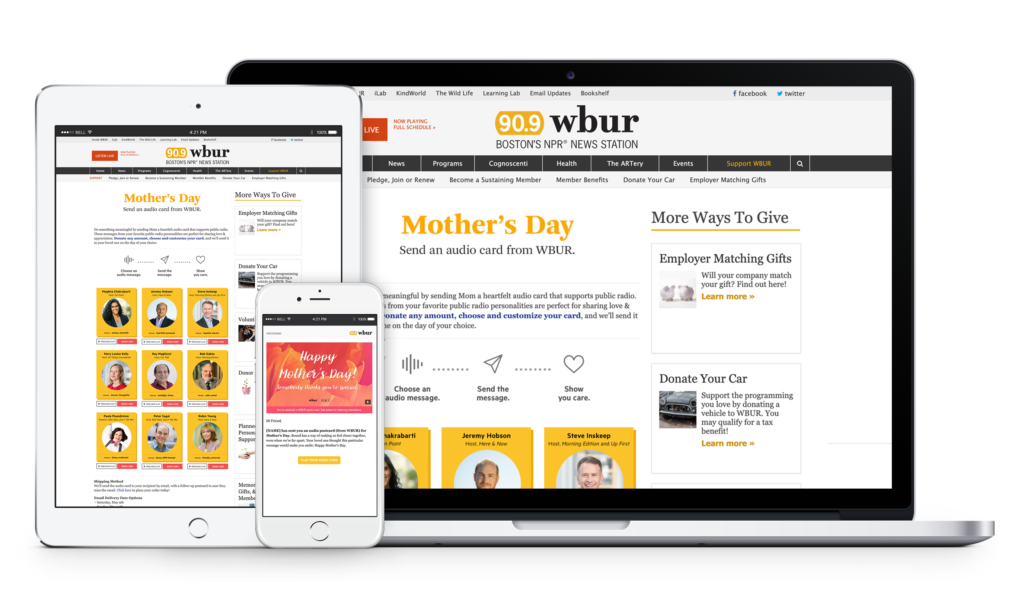 Round One
The initial landing page featured only one call-to-action – "send card." Site limitations initially made it challenging to include more than one.
This first iteration brought the user to the pledge page where they could make their donation amount and choose an audio card. From there, they could listen to a sample of the clip in the product description. However, it was an extra step in order to preview the message.
Round Two
Coming up with a workaround solution, a "preview clip" was implemented as a secondary call-to-action for a more user-friendly experience. No additional steps were needed in order to preview and/or send.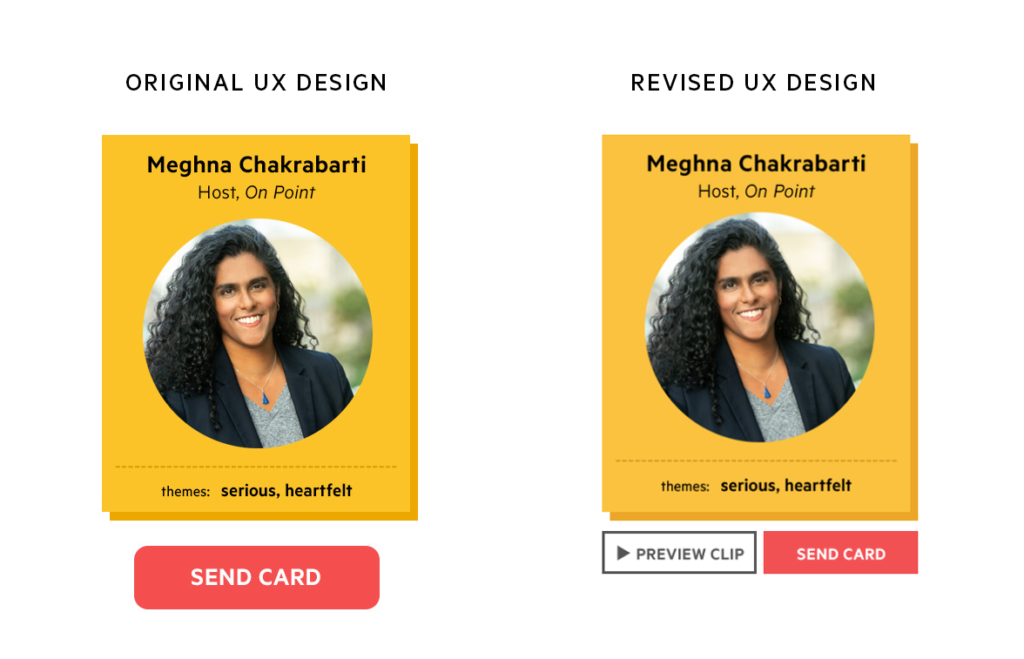 In addition to the landing page, a series of email newsletters announcing (a) the campaign and (b) the actual gift fulfillment message were prepped along with a printed postcard notifying recipients that they had a special surprise waiting in their inbox.
Here is the landing page: